Catsuits soon?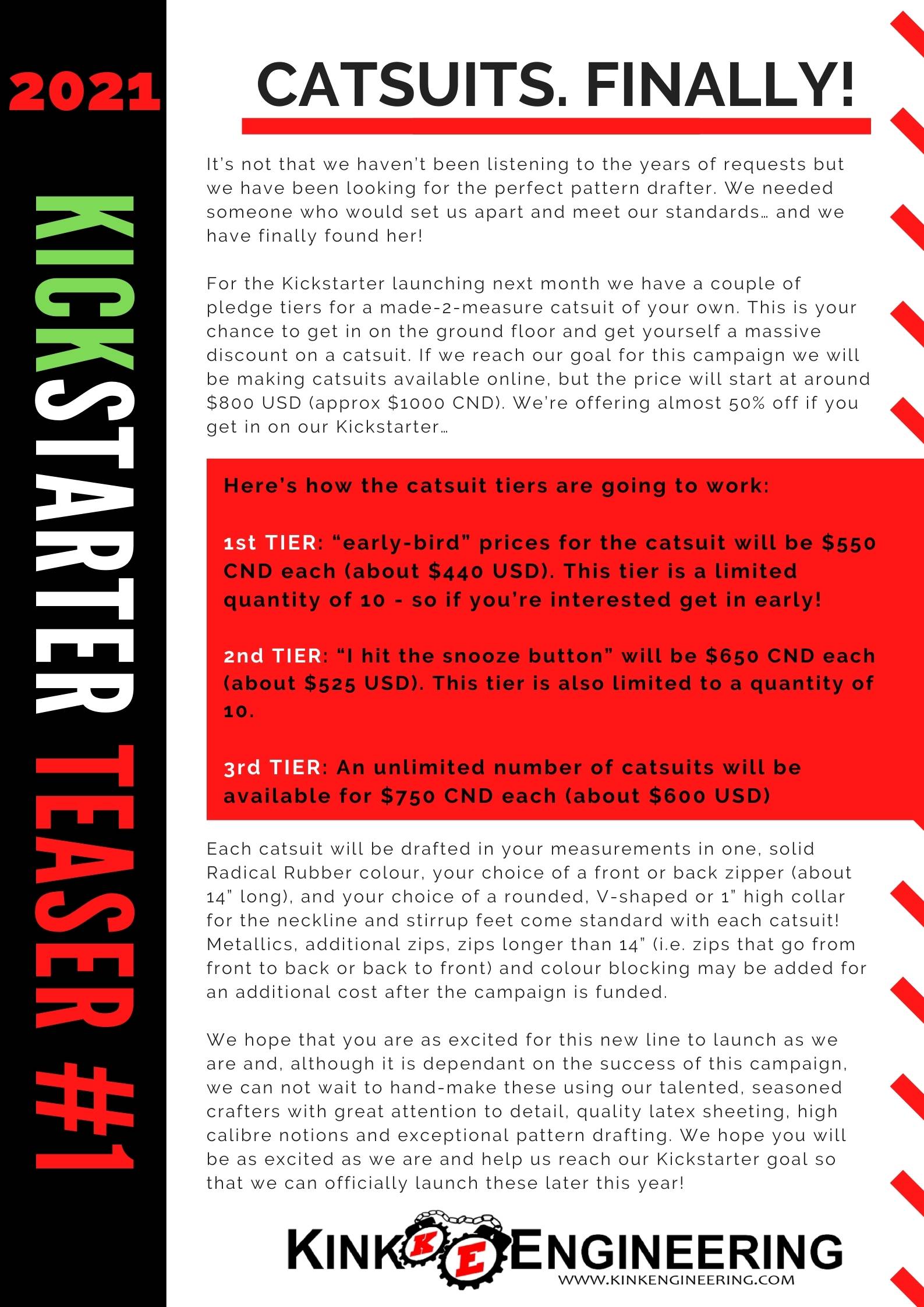 Just a few more words of clarification....
We are so excited about the response to our catsuit announcement! The flood of emails coming in has been… well, overwhelming.
So to clarify: The catsuits ARE NOT for sale just yet. Over the next couple of weeks we'll be announcing all of the products we want to launch through our Kickstarter campaign.
If you are unfamiliar with Kickstarter, it is a crowdfunding platform to help small businesses reach a specific goal. You can read about how it works here: https://help.kickstarter.com/hc/en-us
Once the Kickstarter goes live, you'll be able to purchase tiers through our Kickstarter page. Because the campaign has not yet been approved, we don't have a firm launch date yet but we are aiming for mid to late-May. Right before we launch this Kickstarter campaign, we'll send out another newsletter with all of the details on how to purchase and the links you will need to view all the tiers… so stay tuned and get your trigger fingers ready! Based on our responses, The Tier-1 and Tier-2 slots for the catsuits will go REALLY FAST, and we Haven't even told you about the second line of products we are looking to launch yet!
If you are not subscribed to our newsletter you can do so at the bottom of any page here at www.kinkengineering.com